Blog // Downtown Oakville open for business Canada Day!

Oakville's downtown core has been declared a "tourist destination" by the Region of Halton and Town of Oakville.
"This is fantastic news for downtown Oakville!" Says Joseph Diodati, Chair of the Downtown Oakville BIA.
The mandate of the Downtown Oakville BIA is to promote and enhance the downtown area and make improvements to municipally owned properties. With that mandate comes over $900,000.00 in investment from the BIA members which goes into the promotion and enhancement of the downtown area. Approximately $750,000 is through the BIA Levy – an additional tax above the commercial tax levy and the rest comes from corporate sponsorship, donations, revenue generation and grants.
"This little gem called downtown Oakville is dynamic, its' cultured and most importantly progressive" Says Marcia Small, Downtown Oakville Board member and business owner who was instrumental in this exemption. "All of the success factors for our downtown area make shopping, dining, and gallery & museum hopping a real treat and the new designation is another great reason to visit Oakville's downtown core!"
Big events such as the Jazz Festival, Midnight Madness, A Taste of Downtown and the Runway Show draw people from all over the GTA and have a significant economic impact on the local economy. These festival continually encourage people who live in the GTA to keep coming back to Oakville's downtown core, which is situated amongst natural, built and cultural heritage attractions as well as the Oakville Arts Galleries, Oakville Museum and the Oakville Centre for the Performing Arts.
The economic impact of any special event is positive but when you have more people or an increase in outside dollars coming into the local economy this tends to have a ripple effect on a number of industries in Oakville.
"Over the past five years we have had several businesses vocalize the need for this designation and we are pleased to say that downtown Oakville is open for business on Statutory Holiday's commencing with Canada Day 2011," says Suzy Godefroy, Manager, Downtown Oakville BIA.
This designation means that all businesses in the Downtown Oakville BIA are exempt from the Retail Business Holiday Act, and that businesses are permitted to be open, effective July 1, 2011, and any future Statutory Holidays. The Retail Holiday Exemption does not mean that all businesses must stay open; rather it is an option or choice for those who may not necessarily want to stay open.
All downtown businesses are permitted to conduct business, legally, on any of the following recognized Statutory Holidays:
- New Year's Day, Family Day, Good Friday, Victoria Day, Canada Day, Labour Day, Thanksgiving Day, Christmas Day, and Boxing Day.
For more information, visit www.oakvilledowntown.com.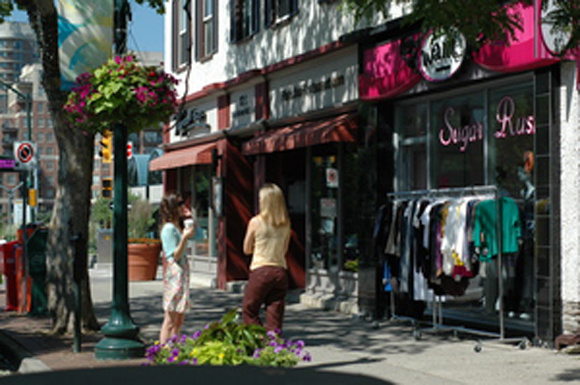 Source – Richard Douglas – Oakville.com
06/30/2011 – Article posted by Ryan Crane, an Oakville Real Estate agent that works throughout the GTA and specializes in the Milton, Mississauga, Burlington, and Oakville Real Estate markets. You can find him at www.oakvillerealestate4sale.ca
Oakville Real Estate Agents website provides you with real access to all Oakville MLS Listings for all Homes for Sale in Oakville including the Oakville Sold Properties.
Tags:
Oakville Homes
,
Oakville Homes for Sale
,
Oakville MLS Listings
,
Oakville Real Estate Agent
Write a comment
Required fields are marked with *.